Try it yourself, you can rotate and simulate different procedures!
Implants catalog
Implants from all brands available in the market.
Start Now »
Before
150 cc
175 cc
200 cc
250 cc
275 cc
300 cc
350 cc
375 cc
400 cc
350 cc
475 cc
500 cc
...
1000 cc
Procedures available
Most common facial procedures available: rhinoplasty, facelift, skin treatments, lips, chin, cheeks, eyes, etc.
Start Now »
Discover what looks best on you!
Sami Hassib Saad is a high level Plastic surgeon from Beirut offering 3D before & after simulations for aesthetic procedures.
Start Now!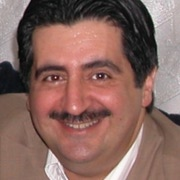 Plastic surgeon Sami Hassib Saad LSPRAS ISAPS national Secretary
Plastic, Reconstructive & Aesthetic surgery . Beirut, Lebanon

Hamra, Omar Bin Abdul Aziz st Al Mabani bldg, 6th Fl




samisaadmd@gmail.com

Beirut




Lebanon
Languages Spoken:
Office Hours:

Monday

14:00 - 19:00

Tuesday

10:00 - 12:00 and 14:00 - 19:00

Wednesday

10:00 - 12:00 and 14:00 - 19:00

Thursday

10:00 - 12:00 and 14:00 - 19:00

Friday

14:00 - 19:00
Book a consultation
About
Start your 3D consultation now with Sami Hassib Saad, a high level Plastic surgeon in Beirut, Lebanon to use the unique Crisalix 3D solution to answer that essential question "How could I look after the procedure?". Upload 3 standard digital photos securely online and Sami Hassib Saad can show you your 'new you' in 3D.
Specialties
Breast augmentation
Breast lift
Breast reduction
Liposuction
Facelift
Eyelid Surgery
Abdominoplasty
Alloplastic augmentation of the face
Belt lipectomy
Botulinum Toxin (Botox)
Brachioplasty
Ear Surgery
Dermal fillers
Forehead lift
Gluteal implant
Labia minora reduction
Lipofilling
Male breast reduction
Midface lift
Mini abdominoplasty
Nose reshaping (Rhinoplasty)
Perioral rejuvenation
Thigh Lift
It's simple!
Just upload three standard pictures today to see a 3D simulation during your next appointment with Sami Hassib Saad.
Visualize your current 3D body/face before the consultation and get access from home to your new look after the consultation to share it with friends and make a better informed decision.
Start your new you
Officially endorsed by:
IPRAS

International Confederation for Plastic Reconstructive & Aesthetic Surgery
Recommended by:
"This is a fantastic revolution for the patient as well as for the surgeon."
Jan Poëll, M.D. Former President of International Society of Aesthetic Plastic Surgery
play
How is a typical 3D consultation?
During your next appointment you will be able to discover your new you while getting all the advice from Sami Hassib Saad
Start your new you
Increasing the level of patient care
Crisalix is an innovative tool which aims to improve communication between doctors and patients. The interconnecting platform enhances the relationship among patients and doctors.
Informed

Crisalix allows to educate patients about possible outcomes of selected procedures based on a 3D simulation of their own body

Confident

Being involved in the decision process helps patients to make their choice

Satisfied

100% of the women said they were either satisfied or very satisfied of their surgery after having seen a Crisalix 3D simulation before it*

* Online survey conducted among breast augmentation patients who underwent surgery between May 2010 and September 2011 in Switzerland.
NEW
Want to know what looks best on you?
After the consultation, Sami Hassib Saad may let you re-see your new you from home with your own Crisalix account. This will allow you to share it with your family and friends or anyone you would like to get their advice.
Start your new you
High-Tech

First web-based 3D simulator for plastic surgery and aesthetic procedures already used by doctors in over 100 countries and recomended by several plastic surgery societes.

Your new you in 3D

Discover how you can look after a cosmetic procedure or plastic surgery.

Schedule a consultation

You may even book a consultation online including a 3D simulation of your new look.
Breast augmentations

Wondering about cup sizes,volumes and shapes? Choose from a broad range of implant types, sizes and surgery techniques during the 3D consultation

Facial procedures

Crisalix can simulate Rhinoplasties, Botox, fat injections and many more.

Easy and secure

Crisalix is commited to protect your privacy at all times. Our servers are fully encrypted, your information remains secure and private