Back to Events
American Academy of Dermatology Annual Meeting (AAD) 2020
2020-03-20 - 2020-03-24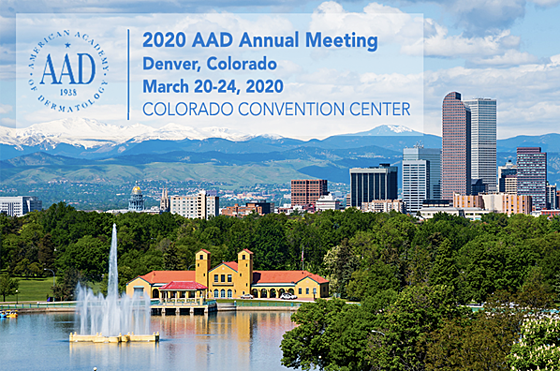 AAD is committed to advancing the diagnosis, medical, surgical, and cosmetic treatment as well as advocating high standards in clinical practice, education and research in dermatology. Above all they are supporting and enhancing patient's care.
That is why, we are happy to announce that Crisalix will be joining the 2020 AAD Annual Meeting that will start on March 20 - March 24, 2020.
The event will be at Colorado Convention Center and it is located in 700 14th St, Denver, CO 80202, United States.
It will be more fun to see you there so you get to experience and see a live demonstration of our ground-breaking imaging solution, including the newest and most recent advancements in (AI) Artificial Intelligence from Crisalix technology.
Visit us at Booth Number 4154!
2020-03-20 - 2020-03-24
Colorado Convention Center
700 14th St, Denver, CO 80202, United States