Back to News
How to choose a 3D imaging solution for your aesthetic medical practice
2023-05-22
How have 3D imaging solutions changed the aesthetic medical field?
The medical industry has seen many changes over the years. One of the areas where technological advances have had a significant impact is in the aesthetic medical field. The introduction of 3D imaging and simulation solutions has impacted how medical practitioners provide aesthetic treatments to their patients.
Before the introduction of 3D imaging and simulation solutions, aesthetic professionals used to rely on two-dimensional images to plan and execute cosmetic treatments. However, 3D is real life and 2D images were limited in terms of realism, volume, accuracy and precision. Medical practitioners had to rely only on their experience to estimate the desired outcome of the treatment.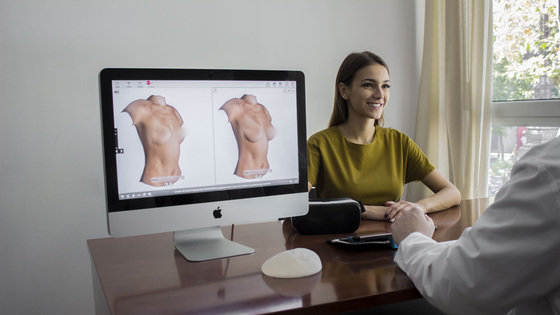 3D imaging and simulation solutions use advanced technology to create a 3D model of the patient's face or body, allowing plastic surgeons to simulate the desired treatment, and make necessary adjustments before the actual procedure.
The ability for patients to visualize a potential treatment outcome based on their own bodies has increased patient education and therefore satisfaction.
In addition to improving accuracy and precision, 3D imaging and simulation solutions have also streamlined the treatment process. Medical practitioners can now use the 3D model to plan and communicate more effectively the procedure to the patient. This has reduced miscommunication and increased patient confidence.
Furthermore, 3D imaging and simulation solutions have also helped aesthetic professionals to attract more patients, since they are more likely to choose who uses advanced technology to provide them with the best possible outcome.
Looking for a 3D imaging solution for your aesthetic medical practice?
If you're considering incorporating 3D imaging and simulation technology into your aesthetic medical practice, you're making a smart move. It is a powerful tool that can assist you in mapping and planning cosmetic procedures, as well as enhancing the communication with your patients. But with so many options available, how do you pick the right 3D imaging and simulation solution for your practice?
Here are some factors to consider:
Patient Experience
When it comes to investing in this type of solution, it is important that the platform allows you to offer your patients an interactive and engaging experience. New technologies such as Augmented Reality or Virtual Reality can play a very important role, allowing patients to visualize what their results would look like in a unique and interesting way, helping them to set realistic expectations and build trust in their decision to go ahead with the cosmetic procedure.
Also, another point to take into account is that the platform should help you throughout the entire patient journey, attracting, educating and converting more patients. All of this together can help improve patient satisfaction, loyalty, and retention rates.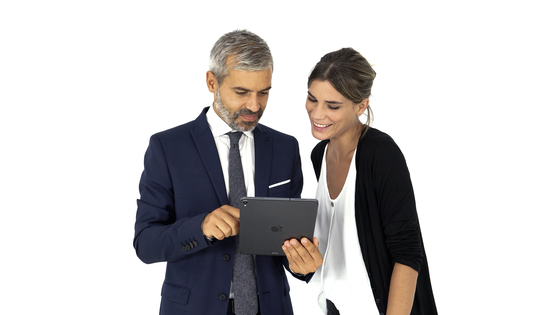 Accurate 3D Models and Measurements
Select a solution that uses the most advanced technology such as artificial intelligence and deep learning to provide accurate 3D models and measurements of your patient's face, body or other relevant areas.
Also, it is very important that the solution has a technology that is constantly evolving and improving. This can help you to always provide precise treatment recommendations and achieve better outcomes.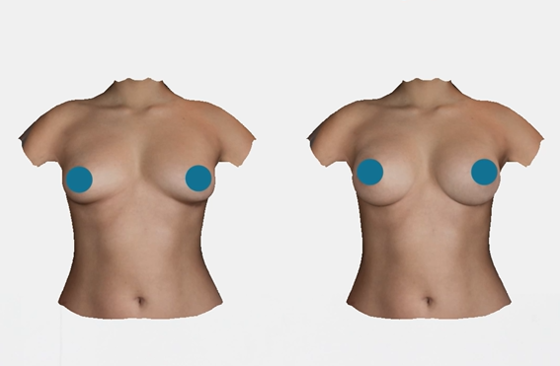 Time-Saving
It's important to seek a quick and efficient solution for capturing 3D images of patients. The solution should also be easy to integrate into your practice, enabling you to expedite your consultation process.
Also, the solution should allow for online consultations, which would enable patients to generate their 3D models from home, eliminating the need for in-person visits solely for imaging purposes. With 3D models generated beforehand, you can focus on discussing treatment options during the consultation, rather than capturing images.
Another point to take into account is that the solution should have the ability to compare 3D models over time for post-consultation or post-treatment follow-up. This enables you to track a patient's progress and make necessary adjustments to their treatment plan.
Increased Conversion Rates
Choose a solution that allows you to really educate the patient and build trust. This increases the level of engagement and understanding and can improve the conversion rate of potential patients. This can help you to grow your patient base and increase your revenue.
Business Tool
Look for a solution that can provide you with valuable data and analytics to help you track your patient's progress, assess your ROI, and optimize your business processes. It is very important to have a tool that allows you to know the feedback of your patients in order to identify possible opportunities for improvement and also enhance patient retention.
Customer Support
A good provider should offer excellent customer service, including technical support, training, and maintenance. They should be responsive and able to help you quickly if you have any issues or questions. This is crucial.
Wait before you go, I'll make your search easier…
Do you know Crisalix's 3D imaging and simulation technology?
Crisalix is the leading 3D imaging and simulation solution for aesthetic medical practices. It is a complete solution that provides highly accurate and detailed 3D models, customized to each patient's anatomy and specifications, allowing for a near-realistic simulation of cosmetic procedures. Allowing patients to visualize the potential outcome of a procedure can help set practical expectations and improve their confidence to proceed with it. In addition to optimizing the time in consultation since you will be able to answer your patients' questions in a more visual way. This, in turn, can improve patient satisfaction, loyalty, and retention rates.
Crisalix also offers excellent customer service, including technical support, training, and maintenance.
And last but not least, Crisalix is not just a 3D imaging and simulation solution, it is much more than that Crisalix is a full patient journey platform, which helps you attract, educate and convert more patients with tools such as booking platform, online review manager, patient surveys, post consultation & treatment insights, customizable Patient App, remote consultations and much more.
Overall, Crisalix is an ideal option for aesthetic medical practices looking to enhance their cosmetic procedures and improve patient satisfaction.
We invite you to take a look.