Revenir aux Événements
44th ASAPS Annual Conference
14/10/2022 - 16/10/2022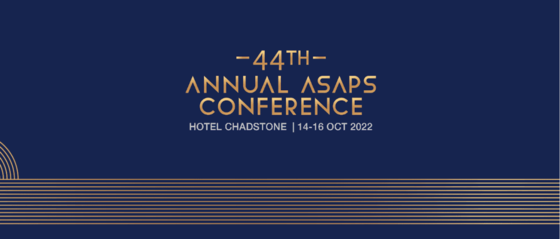 The Australasian Society of Aesthetic Plastic Surgeons (ASAPS) is celebrating its 44th Annual Conference with a clear objective: "equipping Practice Managers with the tools and information to grow and sustain their practices".
The ASAPS Annual Conference is held exclusively for Specialist Plastic Surgeons and their practice staff.
Crisalix is participating with its own booth (#5) as one of the leading technology companies providing a high-tech solution for plastic surgeons.
In fact, there will be live demonstrations about our tool and the recently launched innovations like the latest 3D Breast simulator, capable of simulating primary and secondary breast augmentations, mastopexy (including brand new precise functionalities), breast reduction, or cleavage adjustment, amongst many other.
Visit us and learn how Crisalix can help you to make your practice grow!
14/10/2022 - 16/10/2022
Melbourne
1341 Dandenong Road, 3148, CHADSTONE