Back to News
New Beta Program
2016-11-20
Join now to be part of the first beta group initiated to build the ultimate generation of Eyelid Surgery 3D imaging, with the goal of providing you with the best tools to simulate blepharoplasty / eyelid surgery procedures, as well as eyebrow modifications.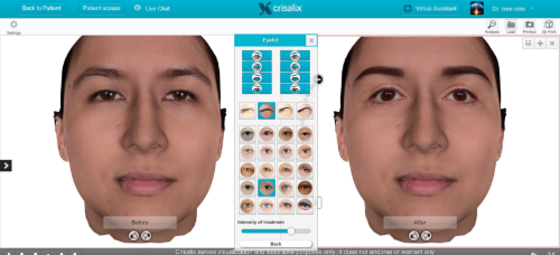 Through the new Beta Program, you will now be able to build your own 3D imaging software. Since the early days, Crisalix has been developing itself based on physicians' needs and demands. Thanks to you and to the highly growing community around the world, time has come to initiate the first online collaborative development network allowing you and your peers to build, with the support of the Crisalix team, The 3D imaging solution that should support your need!

How does it work? Based on physicians' needs, Crisalix will launch new developments where anyone from the community will be able to join the beta research group. Those groups will be able to test before anyone else all new upcoming upgrades/tools while providing ideas, feed-backs, remarks to shape to their own view and need anything new.
Just contact us and we will provide you with the details on how to be part of it.