Back to News
See how Dr. Paul Harris improved his medical practice with Crisalix 3D & 4D simulator
2023-04-20
Dr. Paul Harris, a reference in his field
Dr. Paul Harris, is a well-known and established plastic surgeon in Central London. He is the current President of The British Association of Aesthetic Plastic Surgeons (BAAPS). His main interests are breast surgery (reconstructive and cosmetic), body contouring, facial rejuvenation and the surgical treatment of skin cancer. Dr. Harris has been named "Best for Breast" by the Tatler Cosmetic Surgery Guide for 4 consecutive years.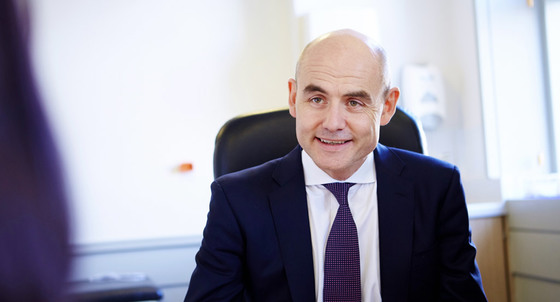 What is Crisalix?
Crisalix is the leading 3D & 4D imaging simulation platform that allows plastic surgeons and their patients to connect and visualize potential cosmetic surgery results before the actual procedure. The platform uses photos of the patient's face or body to create a 3D model, and then a 3D simulation which can be manipulated to show how different surgical options might look.
How Dr. Paul Harris improved his medical practice with Crisalix?
Dr. Paul Harris, enhanced his practice using Crisalix's 3D simulation technology. He has found that using Crisalix helps his patients to have a better understanding of the potential outcomes of their surgery, which can help to manage expectations and improve satisfaction with the results.
Here you can see and read his experience from his own mouth:
Mr. Paul Harris, Consultant Plastic Surgeon - Crisalix Testimonial from Crisalix on Vimeo.
"The situation before Crisalix was that I didn't have very much, just some advice about putting rice in bags or have some external prostheses. Didn't really help that much, and it was a bit of a sort of me telling patients what to do.
Crisalix completely changed the situation. I was an early adopter because I think it offered something new to patients. But then I realized what advantages it brought to my practice, an actually communication between myself and patients. It fundamentally changed that to a beneficial effect.
So patients really enjoy the interaction, they enjoy having some influence on the simulation, and they very much like going home and viewing the images with their partners and then coming back for a second consultation and discussing the impact of the changes. They really like that interactive approach.
One of the advantages of taking Crisalix on was that, actually, from word of mouth, many more patients came to see me specifically for the 3D analysis. In fact, now it's becoming standard of care, and that's no longer the case, because I think it would be inadequate of me now to offer a service without 3D.
If a friend is not using Crisalix yet, I would just say, why not? It's become such an essential part of my interaction with the patients and the consultation. I don't know how we would go forward without a 3D analysis system such as Crisalix. You know, it's just a fundamental part of the consultation now, and everything in plastic surgery is shared decision making that patients need to be involved in this."
Are you interested in introducing Crisalix to your practice?
Crisalix is a useful tool for plastic surgeons who are committed to providing the best possible care and unique experience for their patients.
Be part of our #CrisalixCommunity and take your practice to the next level!
Contact us for more information