뉴스로 돌아가기
See How Technology Can Improve Patient-Doctor Communication
2023/03/30
Technology has had a significant impact on the healthcare sector in today's fast-paced world, changing doctor-patient communication. Among others, cutting-edge technology has made it possible for patients to have virtual consultations with their physicians, access their medical records and request prescription refills via patient portals, monitor their well-being using apps and wearable devices and see possible outcomes of cosmetic procedures with 3D simulation.
These advancements provide numerous advantages, including expedited and more convenient healthcare, improved communication between doctors and patients, and better health outcomes. Modern technology will continue to be vital in improving doctor-patient communication and transforming healthcare delivery as the healthcare industry develops.
In the aesthetics field, there have also been numerous improvements in doctor-patient communication thanks to state of the art technology advancements such as Crisalix Patient App.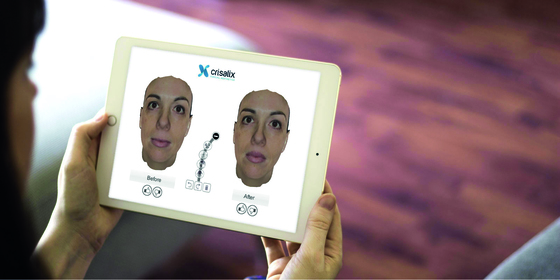 What is Crisalix Patient App?
Crisalix Patient App is an app designed to enhance doctor-patient communication by providing a 3D model which can then be intervened by the doctor to carry out the simulation of the patient's surgical or aesthetic procedure before it actually happens. With Crisalix, patients are empowered to make more informed decisions about their treatment plan, as they can visualize their results in real-time. This app is another example of how technology can be used to improve the patient experience and streamline cosmetic procedures, while also lowering the risk of post-procedure dissatisfaction and re-operations.
10 reasons why Crisalix Patient App can help you improve your communication with your patients
Visualization: The app empowers patients to gain a deeper understanding of their desired cosmetic procedures through Crisalix 3D simulations. With a clearer comprehension of the potential results, patients can effectively convey their expectations, leading to more successful outcomes.

Better Understanding: Patients can use the app to get a clear understanding of the procedure, enabling them to make more informed decisions. Additionally, it facilitates surgeons to communicate the potential outcomes in a more illustrative manner.

Increased Engagement: With the app, patients can actively participate in their medical consultations, making the decision-making process more interactive and engaging.

Expectations Management: The app provides patients with a 3D simulation of a possible result of their cosmetic procedure, helping to manage expectations and lowering the possibility of dissatisfaction with the outcomes.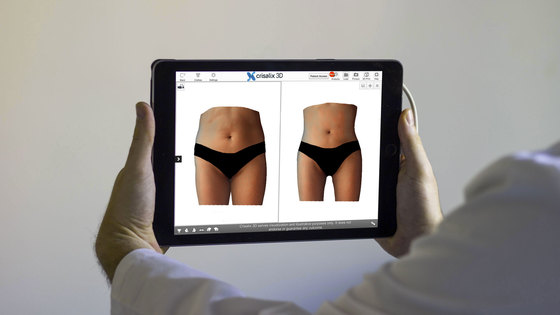 Educational: Using 3D simulations, the Crisalix 3D Patient App delivers educational information about various cosmetic procedures, allowing patients to better understand the advantages, risks, and limits of each treatment.

More Efficient: The app simplifies the consultation process by allowing patients to book a consultation with the surgeon directly from the app in order to view their 3D simulation. This technology can help you interact more effectively with patients and spend less time explaining and answering queries.

Clear Communication: By giving a clear visual picture of the potential outcome and making it simpler for doctors to grasp their patients' choices, the app can help prevent any miscommunication between doctors and patients.

Customization: The Crisalix Patient App allows plastic surgeons to customize each patient's experience, tailoring the app's features to the specific procedure and individual needs of each patient.

Improved Patient Satisfaction: By providing a more accurate representation of the possible outcome, the Crisalix Patient App can help increase patient satisfaction and reduce the likelihood of dissatisfaction with the results.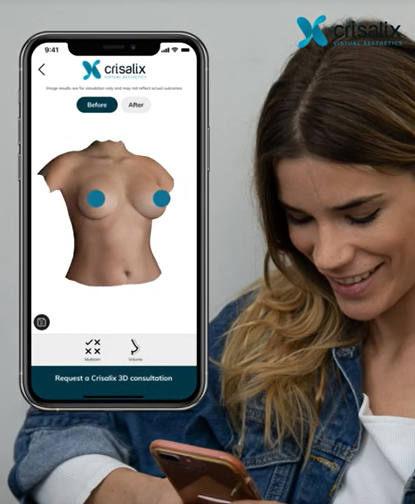 Increased Trust: By delivering a more transparent and collaborative experience that helps patients to make more informed decisions and feel more confident about the process, the Crisalix Patient App can help you and your patients establish trust.
Do you want to know more about this tool?
Contact Us for more information.