terug naar evenementen
ASEAN Meeting of Aesthetic Surgery and Medicine, AMAS 2022
22-10-2022 - 23-10-2022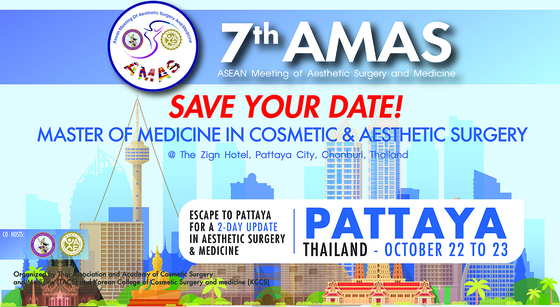 Crisalix is participating in the 7th edition of AMAS 2022, which will be held on October 22nd – 23rd, 2022 at The Zign Hotel, Pattaya City, Chonburi, Thailand.
AMAS gathers world-renowned aesthetic surgery medicines and cosmetic surgeons from all around Asia for truly international exchange.
On this year's agenda, you will find the most interesting and hot topics in the update of aesthetic surgery and medicine.
We would like to bring your attention to our booth #33, where our team will give live demonstrations of our ground-breaking imaging solution, including the newest evolution of the 3D breast simulator, together with the consolidated 3D imaging for face and body simulations.
We hope to see you there!
22-10-2022 - 23-10-2022
The Zign Hotel & Vila Pattaya
555/65 MOO 5, 12 NAKLUA RD., BANGLAMUNG, CHONBURI 20150 THAILAND