Haberlere Dön
Managing Patient Expectations: 10 Tips for Enhancing Communication and Building Trust
04.05.2023
As an aesthetic professional, effective communication with your patients is crucial to ensure their satisfaction with the procedures they undergo. Patients seek plastic surgery with specific expectations, and it's your responsibility to manage and meet those expectations from the outset. Good communication not only fosters patient satisfaction but also helps them adhere to treatment plans and build trust with you as their healthcare provider.
Managing expectations before and after cosmetic procedures is crucial for ensuring a positive outcome, and this responsibility falls on both the plastic surgeon and the patient. In this article, we will discuss 10 tips for enhancing communication and building trust with your patients.
1. Set Realistic Expectations
Setting realistic goals for the outcome of the aesthetic procedure is a crucial aspect of managing patient expectations. It is imperative to communicate truthfully with the patient regarding what the chosen procedure can and cannot accomplish. This will help to avoid disappointment and dissatisfaction with the results.
2. Educate the Patient
In addition to setting realistic expectations, it is crucial to educate the patient about the procedure they are considering. The process involves elucidating the advantages and drawbacks of the surgical procedure, along with any possible complexities that could emerge. Providing such information would empower the patient to make a knowledgeable choice regarding their willingness to undergo the surgery.
3. Use Visual Aids
Visual aids such as 3D imaging and simulation, virtual reality or augmented reality can be incredibly helpful in illustrating the potential outcomes of the treatment. This will give the patient a better idea of what to expect from the procedure as well as better align the expectations. 1 image replaces 1000 words, therefore making it also easier from both sides to explain what can be done but also what is expected, helping to manage expectations in an unprecedented way.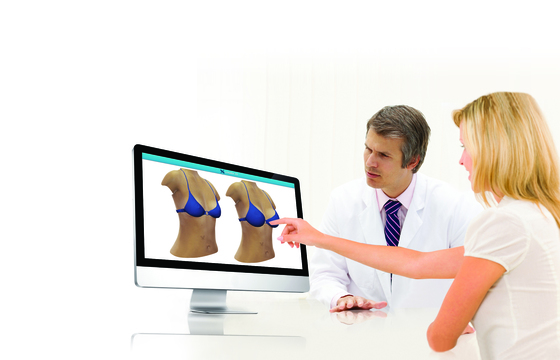 4. Encourage Questions
Patients who feel comfortable asking questions are more likely to have a positive experience and will be better prepared for the surgical procedure. So this definitely enhances communication and builds trust.
5. Be Available
Being available to answer questions and address concerns is essential for building trust with patients. It is important to share with the patient the best ways to reach you and let them know that you are available to respond to their inquiries at any time.
6. Provide Detailed Preoperative Instructions
Offering comprehensive preoperative guidelines that encompass instructions on how to get ready for the procedure, what to anticipate during the operation, and how to proceed post-surgery can enhance patients' preparedness and reduce the likelihood of complications.
7. Follow-Up Postoperatively
Following up with patients after the surgery is an important part of building trust and managing expectations. This allows you to address any concerns or complications that may have arisen and can help to ensure a positive outcome.
8. Be Honest About Risks and Complications
Being honest about the risks and potential complications associated with cosmetic surgery is important for managing patient expectations. Knowing about potential risks enhances the likelihood that patients will make informed decisions regarding the treatment and decreases the likelihood that any consequences will catch them off guard.
9. Offer Emotional Support
Offering emotional support to patients throughout the process can help to build trust and enhance communication. Patients who feel supported are more likely to have a positive experience.
10. Personalize the Experience
Personalizing the plastic surgery experience can help to build trust and enhance communication. This includes taking the time to get to know the patient and their goals for the surgery, as well as providing personalized recommendations based on their unique needs and desires.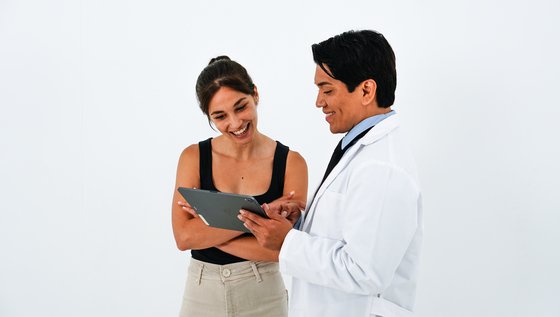 Managing patient expectations is essential for a successful plastic surgery outcome. By setting realistic goals, educating patients, using visual aids, encouraging questions, being available, providing detailed preoperative instructions, following up postoperatively, being honest about risks and complications, offering emotional support, and personalizing the experience, plastic surgeons can build trust with their patients and ensure a positive outcome.


How can Crisalix help you with this?
Crisalix is a 3D imaging and virtual reality software that allows plastic surgeons to provide patients with an accurate visualization of the potential outcomes of their cosmetic surgery procedures. This technology can help aesthetic professionals in several ways to manage patient expectations, enhance communication, and build trust.
Firstly, by using Crisalix, you can show patients a close to reality representation of their expected results before the procedure. This can help patients better understand what they can expect and set realistic expectations about the outcomes of the surgery.
Secondly, Crisalix can also enhance communication between you and the patient. It can be difficult for patients to describe their desired outcome, but with the use of Crisalix 3D simulation technology you can show your patient different options or results of the procedure and explain it in more detail, leading to a better-informed patient.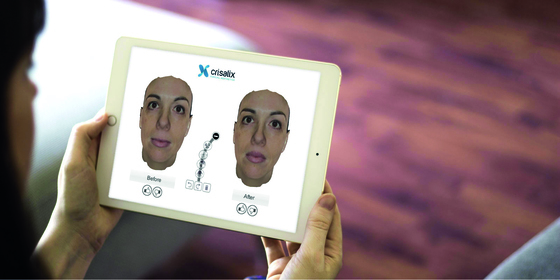 Lastly, Crisalix can help build trust between you and the patient. By providing patients with a 3D visualization of the expected results, you are demonstrating your expertise and commitment to patient satisfaction. Patients are more likely to trust a plastic surgeon who is willing to invest in the latest technology to ensure their satisfaction.
In conclusion, the use of Crisalix can be a valuable tool for you, as an aesthetic professional, to manage patient expectations, enhance communication, and build trust. By utilizing this technology, you can ensure a better experience for your patients and increase their satisfaction with the outcomes of their cosmetic surgery procedures.
Are you interested in taking your practice to the next level with Crisalix?