Back to Events
3rd Norwegian-American Aesthetic Surgery Meeting (NAAM3)
2019-10-25 - 2019-10-26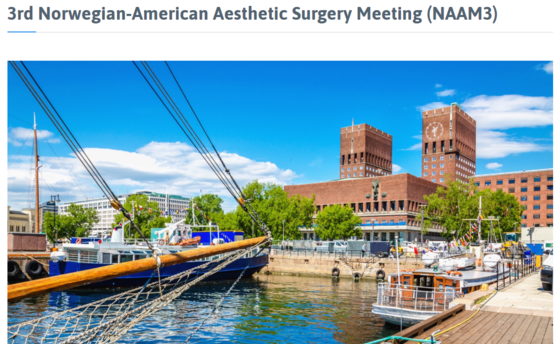 We are pleased to invite everyone as Crisalix team will participate in the 3rd Norwegian-American Aesthetic Surgery Meeting (NAAM3) on October 25 - October 26, 2019 that will be held in First Hotel Grims Grenka with adress at Kongens gate 5, 0153 Oslo, Norway.
The meeting is a milestone in a collaborative effort to elevate the goals of aesthetic surgery, with more focus on research, quality of life, patient satisfaction and developing the best standard of care. Special emphasis will be given to recent developments and new techniques in facial, breast, and body contouring aesthetic surgery, with video presentations and course-based lectures by world-renowned surgeons, both for beginners and for the most advanced plastic surgeons.
It will be an honor to see you in the event and visit booth 14 to see live demonstrations and discussions regarding latest innovations and trends on aesthetics including the newest Augmented Reality technology, the very first imaging solution in the world where patients can see their post-op 3D simulations live and in real time.
2019-10-25 - 2019-10-26
First Hotel Grims Grenka
Kongens gate 5, 0153 Oslo, Norway