Back to Events
42nd Australasian Society of Aesthetic Plastic Surgeons Annual Conference (ASAPS) 2019
2019-10-03 - 2019-10-06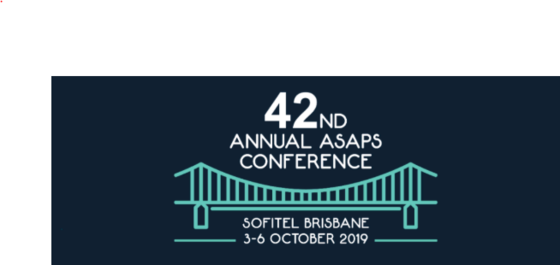 We are very pleased to invite you to the 42nd Australasian Society of Aesthetic Plastic Surgeons Annual Conference (ASAPS) 2019, which will be held in Sofitel, Brisbane with address at 249 Turbot St, Brisbane City QLD 4000, Australia from October 3 - October 6, 2019.
The ASAPS Conference will provide attendees with the very latest tools, techniques and thoughts in the arena of aesthetic surgery so that surgeons and their practice staff can emulate excellence in all they say and do. There will be something on offer for everyone with the scientific program covering facial, breast and body contouring surgery.
See you at Booth Number 16 to see live demonstrations and discussions regarding latest innovations and trends on aesthetics including the newest Augmented Reality technology, the very first imaging solution in the world where patients can see their post-op 3D simulations live and in real time.
2019-10-03 - 2019-10-06
Sofitel, Brisbane
249 Turbot St, Brisbane City QLD 4000, Australia