Back to Events
5 Continent Congress (5CC Barcelona) 2019
2019-08-29 - 2019-09-01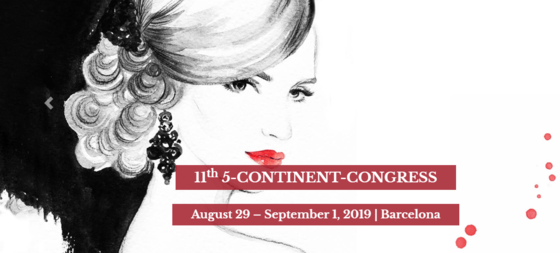 We are excited to announce that Crisalix team will participate in 5 Continent Congress (5CC) which has always been an unparalleled platform for learning, education and training on a high level with a scientific program covering all the many facets of the aesthetic environment.
It will be held on August 29 - September 1, 2019 at Centre de Convencions Internacional de Barcelona (CCIB). Address of the venue is at Plaça de Willy Brandt, 11-14 | 08019 Barcelona, Spain.
Come and visit us at Booth Number 75 to see live demonstrations and discussions regarding latest innovations and trends on aesthetics including the newest Augmented Reality technology, the very first imaging solution in the world where patients can see their post-op 3D simulations live and in real time.
See you there!
2019-08-29 - 2019-09-01
Centre de Convencions Internacional de Barcelona (CCIB)
Plaça de Willy Brandt, 11-14 | 08019 Barcelona, Spain