Back to Events
5TH Aesthetic & Anti-Aging Medicine World Congress Latin America, Medellin, Colombia
2018-11-15 - 2018-11-17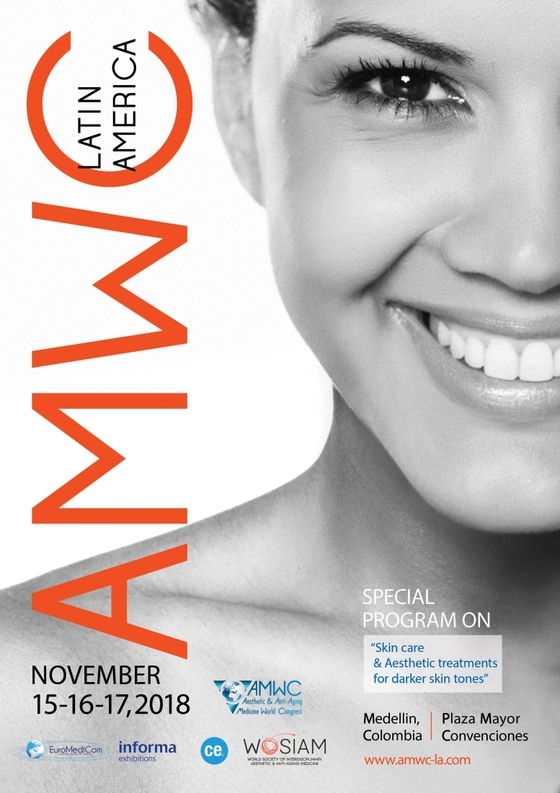 It is a great pleasure to extend you our warm invitation to attend the 5th Aesthetic & Anti-Aging Medicine World Congress – AMWC-LA, to be held on November 15 to 17, 2018 in the city of Medellin – Colombia at Plaza Mayor Convention Center.
Don't miss an opportunity to see a live demonstration of our ground-breaking Crisalix 3D and 4D imaging solution, as well as the newest technology called Augmented Reality, which is the very first imaging solution in the world where patients can see themselves LIVE and in REAL TIME.
Looking forward to seeing you in Medellin!

2018-11-15 - 2018-11-17
Plaza Mayor Convention Center
Cra. 57, Medellín, Antioquia, Colombia