Back to Events
American Society of Plastic Surgeons (ASPS) 2019
2019-09-20 - 2019-09-23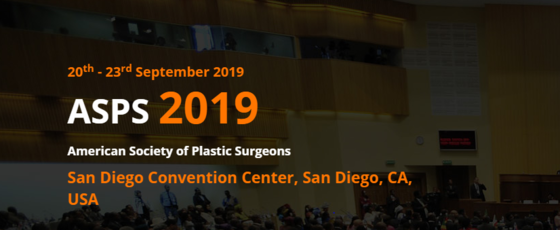 Crisalix is happy to invite you to attend the American Society of Plastic Surgeons (ASPS) 2019, which is the largest plastic surgery specialty organization in the world. It is a global institution and leading authority on cosmetic and reconstructive plastic surgery.
It will be held from September 20 - 23, 2019 at San Diego Convention Center, San Diego, California, United States of America.
Come and visit us at Booth Number 1926 to see live demonstrations and discussions regarding latest innovations and trends on aesthetics including the newest Augmented Reality technology, the very first imaging solution in the world where patients can see their post-op 3D simulations live and in real time.
Our team is looking forward to your valuable participation and support for a successful and exciting conference.
2019-09-20 - 2019-09-23
San Diego Convention Center
San Diego Convention Center, San Diego, CA, USA