Back to Events
BBB – Botti's Best Breast 2018, Gardone Riviera, Italy, May 2018
2018-05-25 - 2018-05-27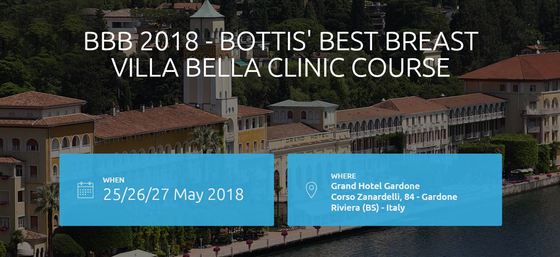 Crisalix will be presented during the Annual Villa Bella Clinic Aesthetic Symposium, which will take place in Grand Hotel Gardone, on May 25-26-27 2018.
The traditional and well established Villa Bella Clinic course will be devoted entirely to the breast procedures. All of the faculty members will do their best to provide the participants with the practical technical knowledge to perform successfully aesthetic breast surgery.
As always, the profits of our course will be given to charity.
Hoping to see you in Gardone.
2018-05-25 - 2018-05-27
Gardone Riviera, Italy
Grand Hotel Gardone, Corso Zanardelli, 84, 25083 Gardone Riviera BS, Italy