Back to Events
BBF – Bottis' Best Face, Gardone Riviera-Salò, Italy, 2019
2019-05-24 - 2019-05-26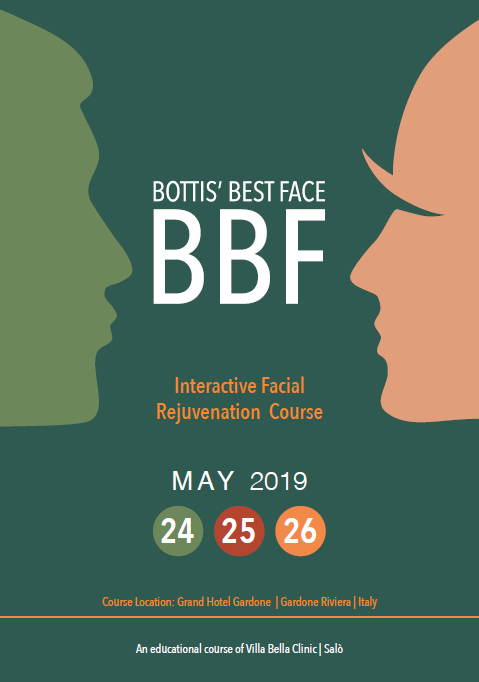 Crisalix team participates in the BBF 2019!
This will be the 16th edition of the course and it will be devoted entirely to the aesthetic surgery of the ageing face. The setting is in one of the most beautiful places in the world – Gardone Riviera-Salò, lake Garda, Italy and will be held on May 24-26, 2019.
Our team will give a live demonstration of our ground-breaking imaging solution, including the newest Augmented Reality technology, the very first imaging solution in the world where patients can see their post-op 3D simulations live and in real time.
We hope to see you soon!
2019-05-24 - 2019-05-26
Gardone Riviera-Salò, lake Garda, Italy