Back to Events
Congreso Nacional de la Sociedad Colombiana de Cirugía Plástica Santa Marta 2019
2019-09-18 - 2019-09-21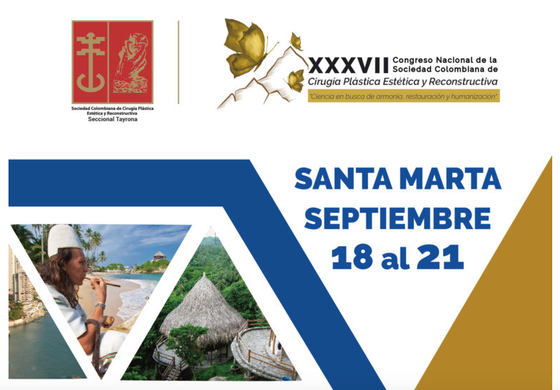 Crisalix, as a part of Congreso Nacional de la Sociedad Colombiana de Cirugía Plástica Santa Marta 2019, invites you on September 18 - September 21, 2019 to see a live demonstration of our ground-breaking imaging solution, including the newest Augmented Reality technology, the very first imaging solution in the world where patients can see their post-op 3D simulations live and in real time.
It will be held at Estelar Santamar Hotel & Centro de Convenciones and the address is Km 8. Pozos Colorados, Pozo Colorado, 470001 Santa Marta, Colombia.
Join us in discussion and camaraderie to cover the most important and innovative topics of our specialty, in the area of Aesthetic and Reconstructive Plastic Surgery.
If you're attending, be sure to stop by and visit Crisalix exhibit Booth 31!
2019-09-18 - 2019-09-21
Estelar Santamar Hotel & Centro de Convenciones
Km 8. Pozos Colorados, Pozo Colorado, 470001 Santa Marta, Colombia