Back to Events
European Association of Societies of Aesthetic Plastic Surgery (EASAPS) Biennial Meeting Facial Rejuvenation 2019
2019-10-17 - 2019-10-19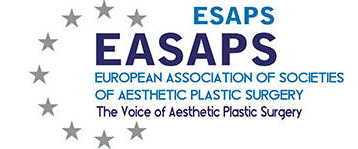 Come and join the Crisalix team for the European Association of Societies of Aesthetic Plastic Surgery (EASAPS) Biennial Meeting Facial Rejuvenation in Bruges at Oud Sint Jan Convention Centre, October 17 - 19, 2019 to see a live demonstration of our ground-breaking imaging solution, including the newest Augmented Reality technology, the very first imaging solution in the world where patients can see their post-op 3D simulations live and in real time.
The meeting is an opportunity to share and compare all aspects of facial rejuvenation which is targeted to all those interested in the field of aesthetic surgery of the face. It is structured to offer interesting lectures for both young surgeons and those with more experience.
Be sure to stop by and visit Crisalix exhibit at Booth Number 9!
2019-10-17 - 2019-10-19
Oud Sint Jan Convention Centre
Zonnekemeers, 8000 Brugge, Belgium