Back to Events
Facial Plastic Surgery – Aesthetics And Art Symposium in Zürich, Switzerland
2018-08-10 - 2018-08-11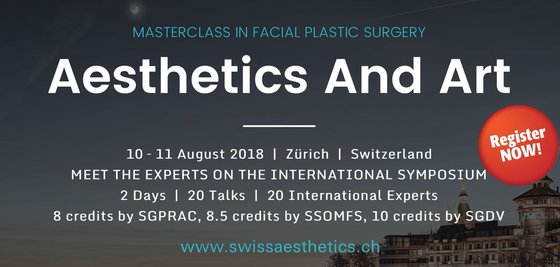 We are pleased to inform you that Crisalix is attending at the International Aesthetics And Art Symposium, which will take place in Zurich, Switzerland at The Dolder Grand Hotel from August 10th – August 11th, 2018.
Their international faculty of leading experts in their fields from Europe, North America and Asia are invited to discuss and present the latest techniques and innovations.

All aspects of the face will be discussed and highlighted, including minimal invasive aesthetic surgery, hair restoration and facial rejuvenation using lasers. Moreover, ethnic differences in the field of aesthetic surgery of the face will be presented by experts from around the globe. Additionally, the Symposium will be supplemented by an art exhibition, emphasizing the essence of combining art and science in the field of aesthetic surgery .
We hope this will be a great opportunity to debate the latest innovations in the field of aesthetic face surgery, and to build new collaborations and friendships.
2018-08-10 - 2018-08-11
The Dolder Grand, Kurhausstrasse 65, Zürich, Switzerland