Back to Events
Master Injector Academy (MIA) 2019
2019-11-14 - 2019-11-16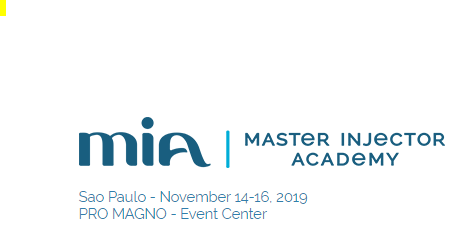 Crisalix will be present at the Master Injector Academy (MIA) 2019 event. This will happen on November 14 - 16, 2019 and will be held in PRO MAGNO - Event Center at Av. Profa. Ida Kolb, 513 - Jardim das Laranjeiras, São Paulo - SP, 02518-000.
MIA 2019 aims to broaden technical knowledge for Dermatologists in Brazil and wanted to build a reference platform for the dissemination of up-to-date medical knowledge about minimally invasive procedures through hands-on courses, classes, symposiums, conferences and clinical discussion tables.
Crisalix team will be honored to give a live demonstration of our ground-breaking imaging solution, including the newest Augmented Reality technology, the very first imaging solution in the world where patients can see their post-op 3D simulations live and in real time.
Come and join us on Booth Number 31!
2019-11-14 - 2019-11-16
PRO MAGNO - Event Center
Av. Profa. Ida Kolb, 513 - Jardim das Laranjeiras, São Paulo - SP, 02518-000