Back to Events
Miami Cosmetic Surgery Show 2020
2020-02-20 - 2020-02-22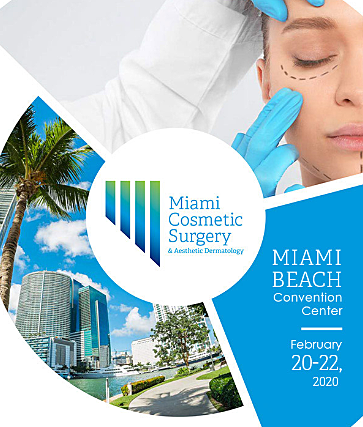 The Miami Cosmetic Surgery is the leading multispecialty forum addressing the science, practice and techniques of aesthetic surgery and medicine. With a faculty featuring the foremost researchers, educators and practitioners. They provide cutting-edge content to advance knowledge, enhance skills and techniques and improve outcomes. It is where the brilliant minds of medicine and industry can interact, think and spark the next breakthrough in aesthetic medicine.
We ask you to be present with us during the said event on Booth Number 211 at Miami Beach Convention Center following this address: 1901 Convention Center Dr. Miami Beach, FL 33139, United States. The show will be happening on February 20 - February 22, 2020.
Visit us and see a live demonstration of the ground-breaking imaging solution, including the newest and most recent advancements in Artificial Intelligence (AI) from Crisalix technology.
2020-02-20 - 2020-02-22
Miami Beach Convention Center
1901 Convention Center Dr. Miami Beach, FL 33139, United States