Back to Events
RBSPS Autumn meeting 2018, Brussels, Belgium
2018-11-17 - 2018-11-17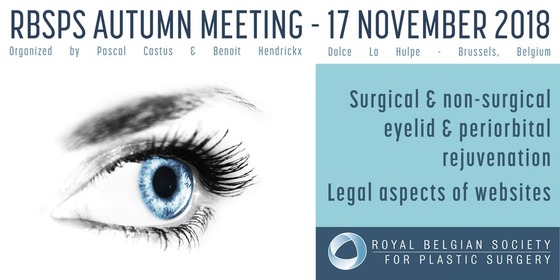 Crisalix team will be delighted to see aesthetic professionals at the RBSPS Autumn meeting, which takes place at Dolce La Hulpe, Brussels, on the 17th of November 2018.
RBSPS Autumn Meeting will be focused on "Surgical and non-surgical eyelid and peri-orbital rejuvenation" with great keynote speakers from home and abroad.
We would like to bring your attention to the Sebbin stand where we will demonstrate you the newest technology called Augmented Reality, which is the very first imaging solution in the world where patients can see themselves LIVE and in REAL TIME.
2018-11-17 - 2018-11-17
Dolce La Hulpe
Dolce La Hulpe, Chaussée de Bruxelles 135, B-1310 La Hulpe