Back to Events
The 18th Annual International Scientific Congress, Plastic & Aesthetic Surgery Society, Vietnam
2018-06-22 - 2018-06-24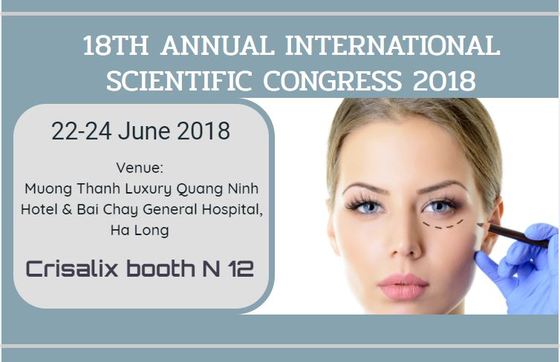 Crisalix takes part in The 18th Annual International Scientific Congress of The Ho Chi Minh City Society of Plastic & Aesthetic Surgery, will take place on June 22-23-24, 2018, at the Muong Thanh Luxury Quang Ninh Hotel and Bai Chay General Hospital.
We would like to bring your attention to our booth N 12, to see the live demonstration of Crisalix 3D.
Our team looks forward to your valuable participation and support for a successful and exciting conference.
2018-06-22 - 2018-06-24
Muong Thanh Luxury Quang Ninh Hotel and Bai Chay General Hospital, Ha Long, Vietnam
Ha Long Road, Bai Chay Ward, Ha Long, Vietnam