Back to Events
The Aesthetic Meeting 2019, New Orleans, Louisiana
2019-05-16 - 2019-05-21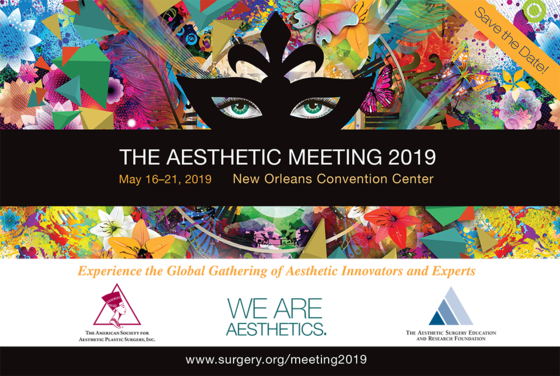 The Aesthetic Meeting is designed for those surgeons passionate about connecting with brilliant minds, learning about groundbreaking advances, and building a successful practice.
We would like to bring your attention to our booth N. 943.
Don't miss an opportunity to see a live demonstration of our ground-breaking Crisalix 3D and 4D imaging solution, as well as the newest technology called Augmented Reality, which is the very first imaging solution in the world where patients can see themselves LIVE and in REAL TIME.
2019-05-16 - 2019-05-21
New Orleans Ernest N. Morial Convention Center, 900 Convention Center Blvd, New Orleans, LA 70130, USA
New Orleans Ernest N. Morial Convention Center