Back to News
Boost your social media with the new Before & After 3D videos!
2017-12-21
To wish you a very happy end-of-the year festivities and a great 2018 with Crisalix, we are releasing a last year-end gift with the new video recording tool integrated within your 3D interface*.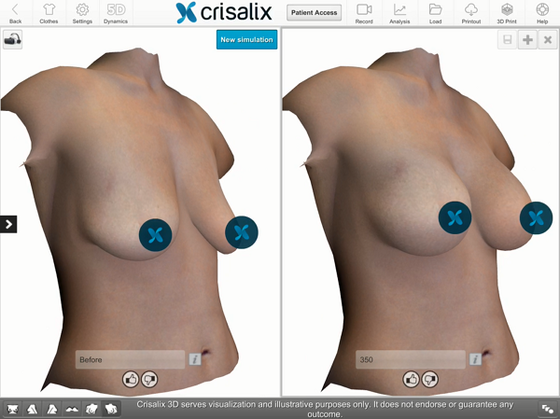 You can now generate very easily animated videos showing either any of your Before and After simulation in 3D or Before and great After results in 3D allowing you to:
- Attract more patients by boosting your social media contents with exciting videos (option to hide nipples).
- Convert more of your website visitors from your Before and After gallery with appealing content.
- Make exciting and state-of-the art presentations and workshops with dynamic 3D content showing.
- Add one dimension in your EMR files by saving animated videos in 3D of each of your patients.
*Available in next Crisalix iPad app update.