Back to News
NEW Crisalix AI 3D aesthetic simulator <1 min + no hardware + works on all devices
2020-01-15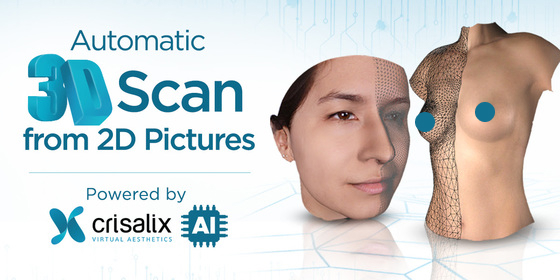 We're glad to announce the release of the first fully automatic engine for face and breast 3D imaging powered by the state of the art Crisalix Artificial Intelligence solution using just simple standard pictures!
The new Crisalix Artificial Intelligence Beta engine is the result of years of research from our senior team of AI developers combined with our unique and largest parametric 3D mesh database in the world.
Some of your main benefits with the new Crisalix Artificial Intelligence are:
• Fast process: 3D automatic modelling in less than 1 minute.
• Hardware free: use your standard camera, mobile phone or tablet to take the pictures.
• Easy to use: simply take 3 standard photos.