Back to News
Ready for your own cloud with Crisalix?
2018-09-11
Continuing with the goal of simplyfing your daily work to avoid dealing with too many systems therefore making Crisalix your all-in-one online platform, the new Crisalix cloud will give you the opportunity to:

1. Store, organize & access your patient files in an easy way and from anywhere: photos, videos, documents, presentations, consent forms or any other patient data are now securely available.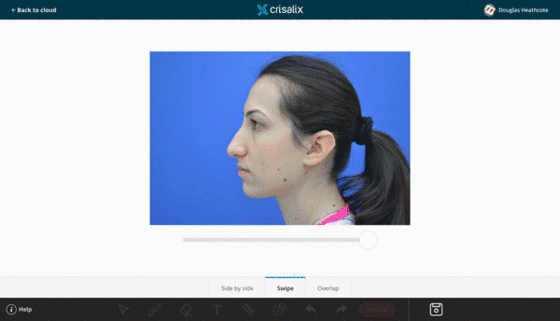 2. Better educate your patients through your new Crisalix image editor: make any drawings, annotations and measurements on your patients 2D pictures and documents.

3. Create your compositions for consultations, presentations or ready to share for social network: easily combine your before and after photos with impressive visual effects and use them in your social media to attract more patients, or to evaluate results and create your before & after images for consultations or presentations.
The Crisalix Cloud is available now as BETA version. Would you like to start with Crisalix all-in-one platform and get also access to the new Crisalix Cloud or just try the Crisalix Cloud? simply contact your Crisalix representative or use the live chat support.