Volver a Eventos
OSAPS 2023
2/6/2023 - 4/6/2023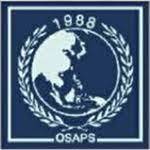 From 2-4 June 2023, the city of Penang in Malaysia will host the 17th International Congress Oriental Society of Aesthetic Plastic Surgery in conjunction with The Inaugural Symposia Rhinoplasty Society of Asia and the 26th Annual Scientific Congress Malaysian Association of Plastic, Aesthetic and Craniomaxillofacial Surgeons.
Crisalix is very happy to assist one more year on this event with our own booth, #21, where our team will give live demonstrations of our ground-breaking imaging solution, including the newest updates and implementations, together with the consolidated 3D imaging features for face and body simulations.
Come visit us and discover the offers we have for you to celebrate our 15th anniversary.
2/6/2023 - 4/6/2023
Penang, Eastern & Oriental Hotel
10, Lebuh Farquhar, George Town, 10200 George Town, Penang, Malaysia