Retornar a notícias
10 reasons why Crisalix is the #1 online 3D simulator for Plastic surgery
27/04/2023
For anyone looking to change their appearance, the ultimate aim will remain how. Until 3D imaging, patients undergoing cosmetic procedures couldn't have a real answer to their appearance need and were evaluating their potential results often based on the only visual information they could have: photos of other patients.
As everyone is different, the potential exists for these expectations to be unrealistic or incomplete which may lead to patient dissatisfaction. With 3D imaging, patients can see tailor made simulations based on the patient's own unique anatomy to be created.
These images can serve as a rough idea of postoperative results, allowing more patients to confidently choose surgery with higher satisfaction rates.
About Crisalix
Crisalix is an exclusive 3D simulation technology with the characteristic of being portable and available online. Physicians can create 3D models of their patients and simulate breast, face and body procedures.
Crisalix is a hybrid solution where the patient can be scanned in 3D either by uploading 3 standard digital photos of the patient or using a portable 3D sensor plugged into an iPad. The 3D model is rendered in a few seconds and the image is then ready for creating the desired procedure for breast, face, or body procedures.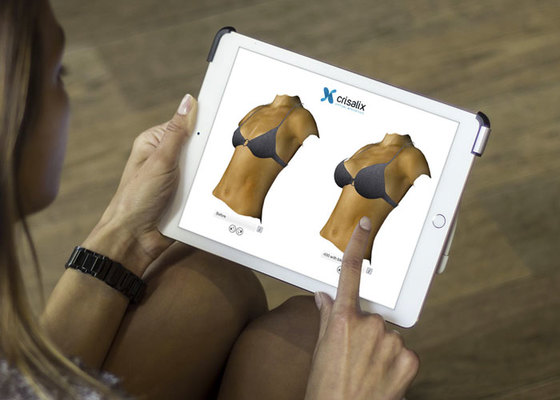 Why Crisalix is the #1 online 3D simulator for Plastic Surgery?
1. The tool uses the exclusive and largest database of 3D models of patients from around the world, incorporating all kinds of human characteristics, together with the most advanced deep learning algorithms and artificial intelligence to create more accurate 3D simulations.
2. Using modern 3D imaging technology, the tool would generate a 3D model of the patient's face or body, which the surgeon can then adjust to demonstrate the possible outcome of the treatment.
3. Crisalix also offers a virtual reality experience, allowing patients to view the simulated results of a procedure in a fully immersive environment.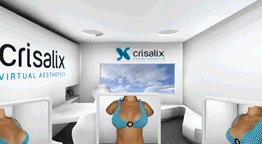 4. It is used by the most well known plastic surgeons and aesthetic practitioners in more than 100 countries worldwide.
5. Crisalix allows patients to visualize the potential results of their chosen procedure before undergoing surgery and to experiment with different surgical options, such as breast augmentation, rhinoplasty, and liposuction and view the results in real-time. Also they can see different angles of the simulation, making it easier to understand what to expect from the procedure.
6. Crisalix offers an app "3D Patient App" that allows practitioners to easily share 3D simulations with patients. This access to the simulations can help the patient in the stage of considering the procedure, since they can show them to her friends and family and receive greater support from her closest circle.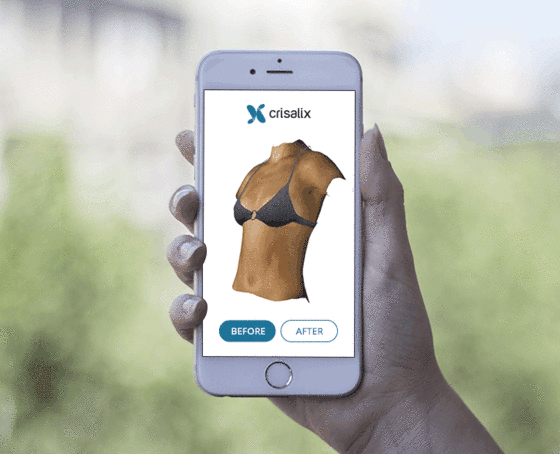 7. Crisalix is a full patient journey platform that helps before, during and after the consultation/treatment. Before, Crisalix enabled patients to visualize their potential results through 3D simulations, helping them to make more informed decisions. During, helps doctors to better understand their patients' goals and expectations, and to communicate treatment options more effectively. After, Crisalix can help reduce patient anxiety, prevent unrealistic expectations and increase overall satisfaction with the treatment.
8. The platform includes a patient management system that allows physicians to track patient progress and communicate with them securely. It also offers patient insights, which can be used to better understand each patient's full journey.
9. Crisalix's expert team offers ongoing training and 24/5 support to its users to ensure that they can make the most of the technology.
10. The tool is based on years of research and development.The platform is continually evolving, with regular updates and new features being added to ensure it remains at the forefront of 3D imaging technology in the plastic surgery and aesthetic treatments industry.
Do you know more about Crisalix Platform?