Haberlere Dön
How Does 3D Imaging Change the Plastic Surgery Experience?
05.04.2023
3D imaging simulation is the process of constructing a three-dimensional digital model of an object or environment that can be viewed and modified on a computer. This approach is common in fields such as medicine, engineering, architecture, and the arts.
By using 3D image simulation to generate accurate models of organs or other bodily parts, surgeons may better comprehend patients' conditions and plan surgical procedures.
3D Imaging in Plastic Surgery
Recent developments in 3D imaging technology have contributed to the evolution of plastic surgery. This technology has revolutionized the plastic surgery experience for both patients and aesthetic professionals alike. By allowing for more accurate visualization of surgical outcomes, 3D imaging simulation has made it easier for patients to make more informed decisions and for plastic surgeons to plan and execute procedures with greater precision.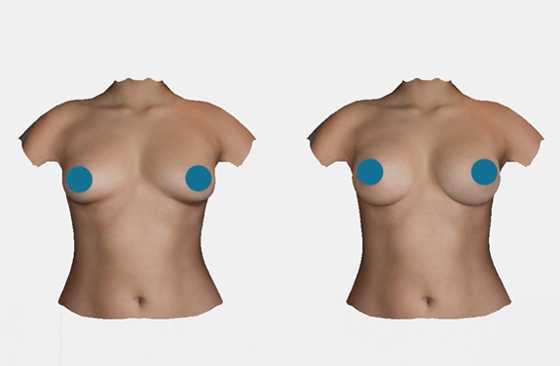 Making a virtual representation of the patient's face or body is one of the main advantages of 3D imaging simulation.
With 3D simulations, the aesthetic professional can manipulate the virtual model of the patient's face or body to simulate different surgical outcomes. This can help the patient visualize the potential results of the cosmetic procedure and provide valuable feedback to the doctor. The plastic surgeon can also use the virtual model to plan the surgical approach, selecting the best techniques and tools to achieve the desired results.
Following surgery, 3D imaging simulation can be used to track the patient's progress. The aesthetic professional can assess the effectiveness of the procedure and make adjustments as needed to reach the best possible outcome by comparing the patient's virtual model before and after surgery.
Overall, 3D imaging simulation has transformed the plastic surgery experience for both patients and cosmetic surgeons. By providing a possible outcome of the procedure, this technology allows the patient and the doctor to align expectations which later translates into higher satisfaction.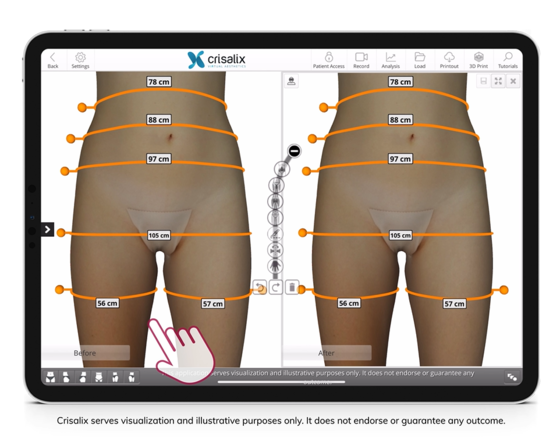 Crisalix 3D Imaging Simulator
Crisalix 3D imaging simulator is an important tool for plastic surgeons since it improves patient communication by displaying prospective outcomes in a more visual manner. With 3D imaging, Crisalix allows tailor made simulations based on the patient's own unique anatomy to be created.
These images can help show potential post-op results even before the procedure is done, allowing more patients to confidently choose surgery with very high rates of patient satisfaction. Overall, Crisalix is a useful tool for aesthetic professionals to use in order to improve patient results and satisfaction with the surgical experience.
Are you interested in knowing more about Crisalix?